Our current projects range from English classes using textiles to learn a language, to creative social outreach projects in Tower Hamlets and beyond. Find more details below.
The Sewing Support Network
Building on the success of our English for Sewing class running for 15 years, this expanded programme provide a holistic mix of creative English learning classes across Tower Hamlets in multiple venues each week, to over 150 migrant, marginalised women. It combines social meetings with learning English, sewing, socialising, learning industry garment manufacturing, accessing personal support, gaining work & enterprise experience and progression towards employment.
Read more about these classes here
FabricWorks
FabricWorks is the training, production and social enterprise arm of Stitches in Time. We match the need for a London based, ethical textile manufacturing unit with the need for supportive routes into training and employment for long-term unemployed women.
Learn more about the social enterprise here
Elders Embroidery Class
This group has been meeting since the charity's founding project, and continues to meet weekly, embroidering together. They have worked on a range of high quality projects, from making a life-size topiary hedge for Kew Gardens, to creating embroidered panels for curtains exhibited in Kensington Palace. You don't have to be over 50 to join them, come along.
Find out more about our classes here
1000 Coats Project
1000 Coats is a collaborative project between artist Whitney McVeigh, London College of Fashion and east London communities. Working with up to 100 women, 1000 coats will be co-created and gifted to children, reflecting on how art can inspire community, cohesion and social change. Participants will develop the key skills required to make winter coats, and together create a thousand. These coats will be distributed to children in partnership with Family Action. The project will culminate with an event and exhibition celebrating both participants and recipients.
Arts Playscheme
Each summer holiday, through innovative and varied arts ideas, we create space for children to be inspired and inspire each other, to make, paint, draw, sculpt, act, grow, decorate, play, recycle and learn together. Our themed weeks immerse both children and staff in joint creative mission in and around the Locksley Estate.



Read more about it here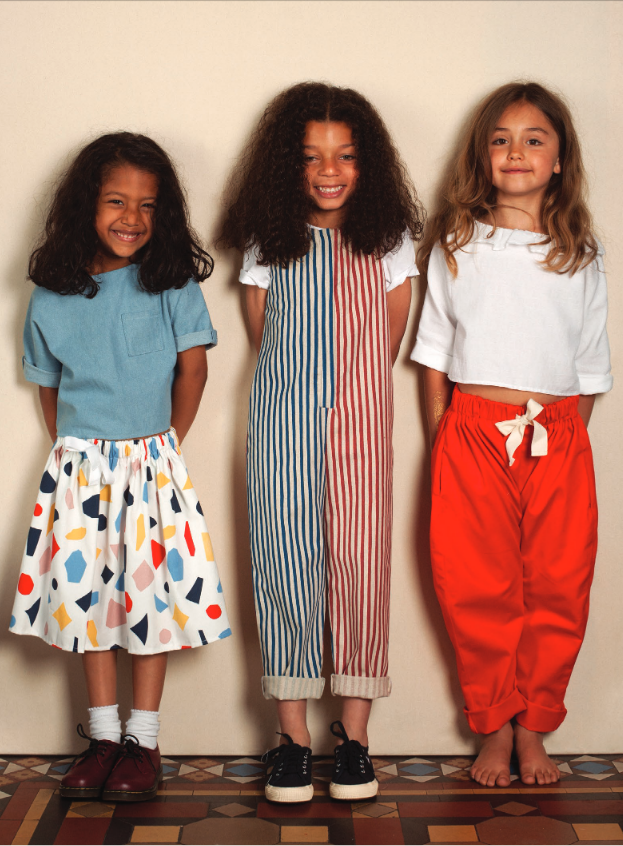 Mini Stitches
Stitches in Time's very own childrenswear brand, a pioneering new project supporting women with little employment e in learning manufacturing whilst creating jobs through the sales of our stylish collections.
Find out more about Mini Stitches here
St Paul's Cathedral
An intergenerational project to explore cross faith ideas about what it means to have or find 'Sacred Space'. Through sharing ideas, participants will combine their works to construct a textile sacred space within St Paul's Cathedral, for gathering, reflection and making.
The Fellowship Inn
A multi-arts project, funded by Heritage Lottery and Arts Council, working with Bellingham communities in this renovation project. We have been exploring the heritage and people's memories of this historic pub, hearing how it was lived and trained in by Henry Cooper before Muhhamed Ali fight, and played in by Fleetwood Mac. Capturing these memories in stitch, this project will culminate in a collaborative, community made textile hanging, displayed in the renovated building.